Lender Resources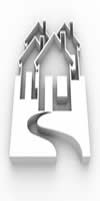 First-Time Homebuyer Program
offering 30-Year Fixed Mortgage Products
4.00% FHA/ VA & RD
$7,500 Downpayment Assistance
Financing Mortgage Products & Consumer Criteria
The Bond Program is available to persons purchasing in Orange, Lake, Osceola and Seminole Counties and will offer down payment assistance. All lending institutions staff members (all loan officers, processors, closers, shippers, funders, underwriters and managers) wishing to originate OCHFA mortgage products, are required to attend training webinar. Lender Training Webinar-Teleconference are scheduled periodically. Interested lenders must contact Frantz Dutes, Director Single-Family Programs at 407.894.0014 and request our Lender Application.
4.00% Interest Rate Mortgage Financing

†Under the Mortgage Product, qualified applicants can receive UP TO a maximum of $7,500 in Down Payment Assistance. OCHFA's DPA is not a gift or a grant.

---

Repayment of the DPA borrowed:


The "Down-Payment Assistance" payment, is deferred for 30-years.

Borrower understands that principal payments shall be deferred for the term of the First Mortgage (as defined in the Mortgage) and shall become due and payable upon the maturity date of the First Mortgage or until the first to occur of the following events:

(a) Borrower sells, transfers or disposes of the property or home either voluntarily or involuntarily;

(b) Borrower fails or ceases to occupy the home as a principal residence;

(c) Borrower dies;

(d) Borrower refinances the first mortgage loan at which time the remaining principal balance is due;

(e) a default occurs under the First Mortgage or any prior mortgage; or

(f) this Note matures.

30-Year, Fixed Interest Rate

100% Financing

Down-Payment Assistance

†

1% Origination Fee

No Discount Points

No Documentary Stamp Fee

No Intangible Tax

FHA/ VA/ FNMA/ Rural Housing Dev.
In order to qualify for OCHFA home financing, consumers must meet eligibility requirements. Qualifying a homebuyer and home is determined by income, contracted home purchase price, credit score, location of the home, type of structure, homeownership status; and the ability to obtain the legal right to permanently reside in the United States.
---
INCOME LIMITS
HOME PURCHASE LIMITS

According to household size, qualifying consumers combined total household income CAN NOT EXCEED the required limits below:


The maximum contracted home purchase price (contract sales price) CAN NOT EXCEED limits below and may be subject to the applicable FHA/ VA limits.

Non-Targeted Areas
Targeted Areas
Non-Targeted
Targeted Areas
1-2 Person(s)
$ 59,000
1-2 Person(s)
$ 70,800
$ 255,176
$ 311,881
3 or more Persons
$ 67,850
3 or more Persons
$ 82,600

CREDIT SCORE

HOMEBUYER STATUS

Consumer/ Borrower must have a mid FICO Credit Score greater than 640.

Consumers have the right to get a copy of their credit report and a list of everyone who has accessed it.

Consumers are also entitled to a free copy once every 12-months. AnnualCreditReport.com is the ONLY authorized source to get your free annual credit report (not the score) under federal law.

Circumstances include: unemployment, welfare, fraud, or if you've been denied credit because of something in your report.

Qualifying consumers must be a first-time homebuyer, which is defined as a person(s) who has not had an ownership interest in a primary residence (whether individually or jointly) during the previous three years; and plan to occupy the home as their primary residence.

---

NOTE: "First-Time Homebuyer" requirement is waived if property is located in a federally designated "Targeted Area" - see Census Tract Maps below.

QUALIFYING PROPERTIES

APPROVED OCHFA LENDERS

Any "new or existing" residential - Single-Family (1-4) unit dwellings; Townhomes and Condominiums are eligible. A qualifying home may be purchased in either Orange, Lake, Osceola or Seminole County.

Mobile and Manufactured homes are INELIGIBLE.

Only OCHFA approved local lenders and loan officers are eligible to originate and qualify ho+mebuyers for the Authority's mortgage products.

---

DHI Mortgage
Embrace Home Loans
Fairway Independent Mtg
FBC Mortgage
Hamilton Group Funding
Universal American Mtg
FEDERAL TAX RETURNS
HOMEBUYER COURSE

Federal Tax Return: Consumer must provide lender with their prior 3-years federal tax returns.

Copies of tax returns can be obtained through the U.S. Internal Revenue Serivce.

Consumers planning on using OCHFA Financing Products, must attend an approved Homebuyer Education Course.

Courses are offered Online or Classroom setting (in-person/ face-to-face).
---
Other Additional Down Payment Assistance Programs
Downpayment assistance (second mortgage) may be available from county or local governments.
---
Target Areas
Areas designated by the Federal Government
Targete Areas are neighborhoods that have historically been underserved in mortgage loan originations; and where more Homeownership is desired. There are no Target Areas designated in Lake and Osceola Counties.
Buyers income limits and purchase price limits are higher.
Buyers do not need to qualify as first-time Homebuyers.
Buyers must occupy the home as a primary residence.
---
Below are the census tract numbers which identify targeted area within Orange, Lake, Osceola and Seminole Counties.

---

Orange County

0104.00 | 0105.00 | 0116.00 | 0117.02 | 0120.00 | 0124.01 | 0135.03 | 0145.02 | 0145.03 |0150.01 | 0165.10 |0169.07 | 0185.00 | 0187.00

---

Lake County

0305.03

---

Seminole County

0204.01 | 0205.00 | 0220.01

---

Osceola County

0419.00 | 0422.00 | 0432.01

---
program operations
eHousing